Alan Johnson, Chair of the Labour in for Britain campaign, and the Labour in for Britain bus toured Cornwall and Exeter last week to make the case the Cornwall is better off remaining in the EU.
Alan and the bus started the day with Cornish cream tea in Penzance with Councillors Cornelius Olivier and Tim Dwelly. Cornish clotted cream is protected by EU "Protected Designation of Origin" which helps the highly regarded Cornish clotted cream retain its unique brand.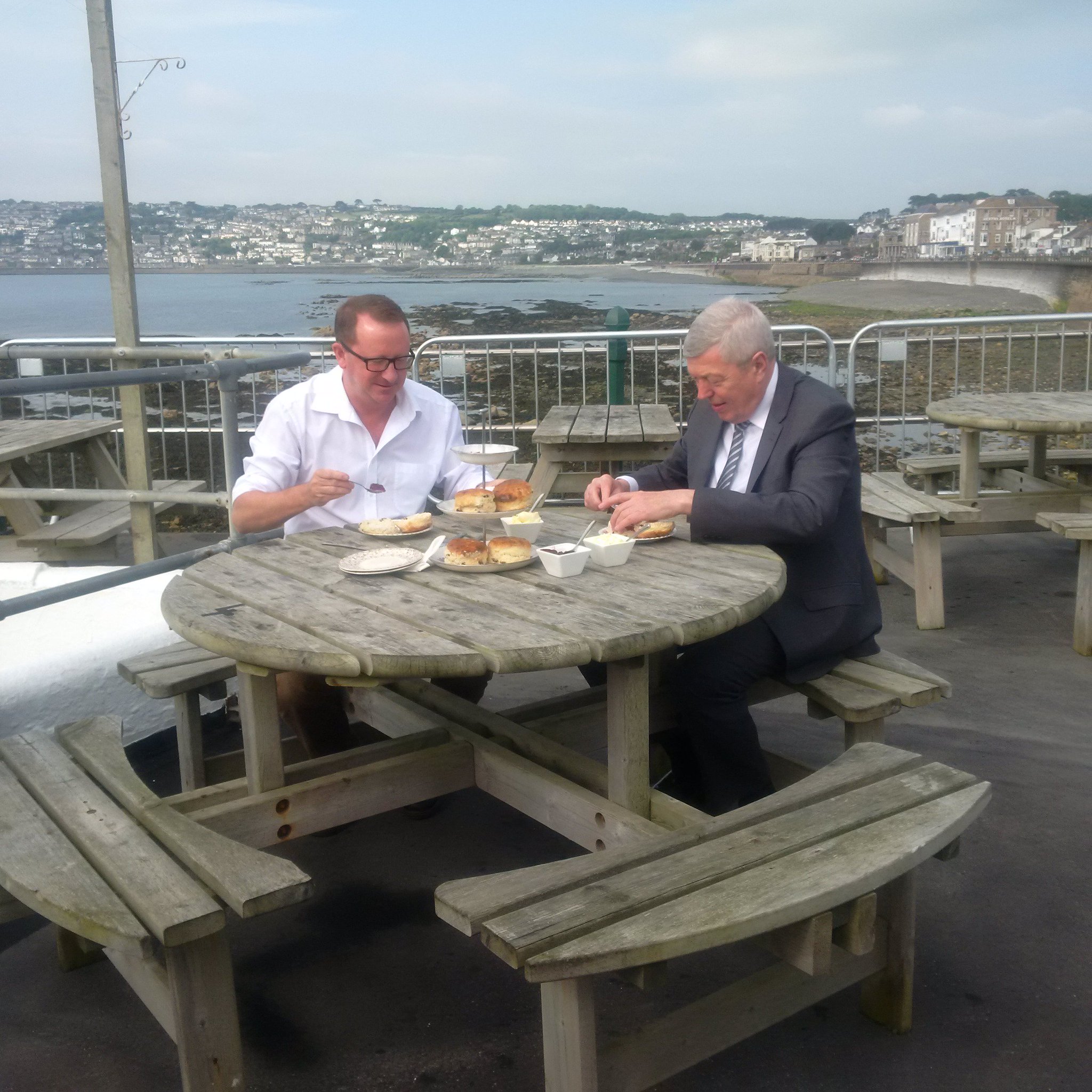 The second stop of the day was to Marazion for pictures overlooking the iconic St Michael's Mount with some great local activists, before heading off to Camborne for a stump speech, where Alan was presented with a Cornish pasty, having reclaimed the past for the Remain campaign!
The final stop of the day for the bus tour was in Exeter at Pollards Print; an Exeter company that knows Britain needs to remain in the European Union in order for businesses to get the best deal. Here, Alan heard that businesses need economic stability to continue to thrive, something that is under threat if Britain chooses to leave the EU.
The South West was also lucky enough to host a visit from Jeremy Corbyn who visited Perranporth beach to highlight the fact that in order to continue to have some of the most beautiful beaches in Europe Cornwall needs co-operation with other countries to keep the coastline and water clean. This co-operation is regulated by EU directive and would cease to be in action if Britain left the EU.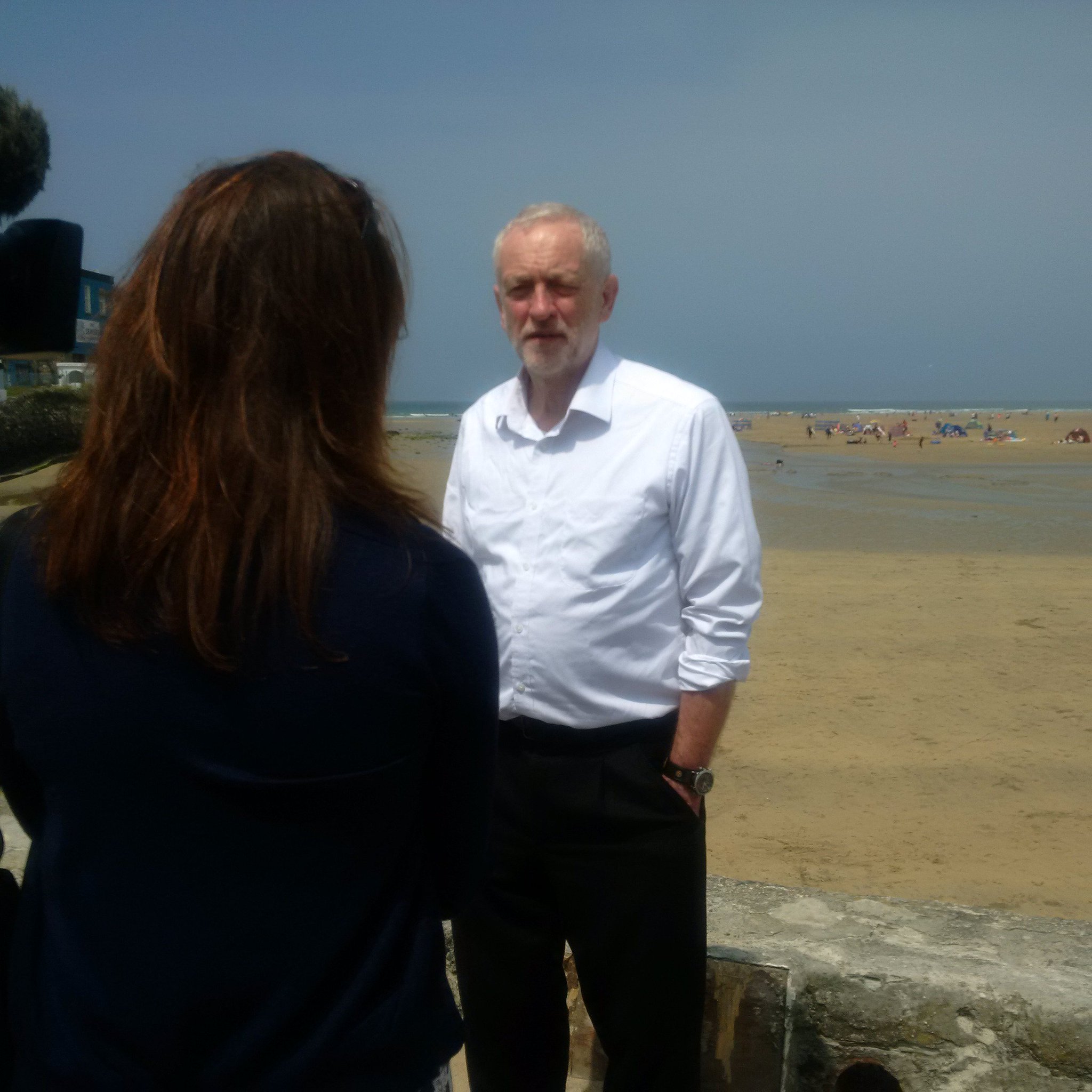 Jeremy also held a rally with activists in Newquay with Harry Leslie Smith and Candy Atherton also speaking, where all speakers made the case that Cornwall, which earns an average of £100 a day from the EU, is better off as a member of the European Union. The audience heard that the European Union protects our beaches, maintains our human rights and is responsible for thousands of jobs in Cornwall and across the South West.
Jeremy ended the day by asking as many people as possible to volunteer to help out ahead of polling day on 23 June.