New research undertaken by the Labour Party reveals that 71 Tory MPs, including 9 in the South West region, could lose their seats at the next General Election if tax credits cuts come into effect in April 2016. 
New figures released today show that Osborne's damaging tax credit cuts risks costing 71 Tory MPs their seats in the General Election. These 71 MPs, including Johnny Mercer in Plymouth Moor View and Oliver Colvile in Plymouth Sutton and Devonport, have more families losing tax credits than was their majority in May.  In Plymouth Moor View the number of working families with children receiving tax credits is 5400 compared to the Conservative majority of 1026.  In Plymouth Sutton and Devonport the number of working families with children receiving tax credits is 4300 compared to the Conservative majority of 523.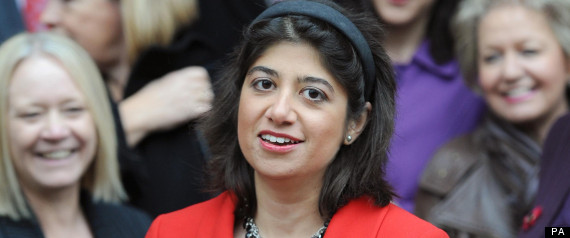 The figures are being released ahead of a Labour Opposition Day Debate on Tuesday 20 October, which will call for the Tories to end the work penalty and halt their plans to cut tax credits for ordinary working people.
The House of Commons Library has estimated that 3.2 million families  who depend on tax credits to make ends meet will be on average £1300 a year worse off - with some losing up to £3000 from their family income - if the tax credits cuts are not reversed.
Other Conservative  MPs in the South West are Charlotte Leslie in Bristol North West, Luke Hall in Thornbury and Yate, Derek Thomas in St Ives, Kevin Foster in Torbay, Ben Howlett in Bath, Neil Carmichael in Stroud and Marcus Fysh in Yeovil.
Luke Pollard, Labour's candidate for Plymouth Sutton and Devonport in the General Election, said:
"The Tories are taking £1,300 from the pockets of people in Plymouth who are working hard for their families. During the election the PM promised not to cut tax credits and people voted for the Tories based on that promise.
Oliver Colvile and Johnny Mercer ought to think long and hard about the promise they and their party made to people in Plymouth not to cut tax credits. If they vote to back this cruel cut they'll be hurting people in Plymouth who work hard every day and breaking that promise. Labour will be opposing this cruel tax credit cut and I invite Plymouth's Tory MPs to join us and in so doing prove they can be trusted to keep their election promises."
Commenting on the research, Seema Malhotra MP, Labour's Shadow Chief Secretary to the Treasury, said:
"It's clear from this analysis that Oliver Colville, Johnny Mercer and 69 other Tory MPs could lose their seats at the next General Election if they support George Osborne's tax credit cuts. These MPs face a clear choice on Tuesday - they can either join the many families and charities speaking out about these unfair cuts or vote to give thousands in their constituency a cut in household income of an average of £1300. Hard working families who are set to be affected will be watching.
"George Osborne and David Cameron have tried to spin and deceive the public that these cuts won't hurt working people and their families. It's now clearer than ever that this is not true, and it's time for Cameron to tell the truth."